A freezer meal that's made in the slow cooker? Could it even get any easier? This is perfect for those busy days when you literally have one minute to make dinner. That's all it takes and then you can get everything else done that you need to and still have a hot dinner for your family. Oh, and did I mention it doesn't even have a can of cream of ________ in it! Nice work, if I do say so myself.
Makes 4 servings
Ideal slow cooker size: 3 quart
1 lb stew meat
1 small onion, diced
2 tsp beef bouillon granules (1 tsp shirley j)
1/2 tsp nutmeg
1/2 tsp dried basil
1/8 tsp ground red pepper
1/8 tsp black pepper
1 Tbsp Worcestershire sauce
1 Tbsp ketchup
3 Tbsp flour
1 cup water
6 oz sliced mushrooms
1 cup plain yogurt or sour cream, at room temperature
2 Tbsp flour
1. Combine stew meat (
make your own
), onion, bouillon, nutmeg, basil, peppers, Worcestershire, ketchup and 3 Tbsp flour in a Hefty freezer sliding bag. Label the bag as "beef stroganoff freezer meal" so you know what you have! Freeze until ready to use (you may want to double the recipe and make a couple dinners at the same time). Make sure to freeze into a shape that will fit inside your slow cooker!!
2. When you're ready to use the freezer meal, unzip the bag and place contents inside slow cooker.
3. Add in one cup water and sliced mushrooms (if you like the mushrooms cooked for a long time add them now. If you like them more crisp, add towards the end of the cooking time).
4. Cover the slow cooker and cook on LOW for about 8 hours (some slow cookers will take longer and some will be done before 8 hours). The beef should be really tender…if it's not, it's not done yet.
5. Stir it up a bit to break up the meat. Stir the 2 Tbsp flour in with the yogurt. Make sure the yogurt is at room temperature, if not it may separate and curdle. Add into the slow cooker and stir a bit. Let it cook, without the lid, on HIGH for about 10-15 minutes.
6. Ladle sauce, mushrooms and beef over hot cooked egg noodles.
Review:
The beef was tender, the sauce was creamy. There was just a little kick to it with the red pepper. I appreciated the flavor from the Worcestershire and ketchup…just a little bit went a long way. My husband ate a huge ol' plate of this. 3 1/2 stars.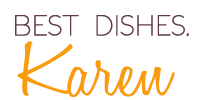 P.S. Make sure to join in all the foodie fun on Twitter, Facebook and Pinterest!