Ever since I made these muffins with a crumb topping that was made with crunchy Grape-Nuts cereal I knew that I wanted to make an apple crisp recipe with the Grape-Nuts too. They just give an extra crunch and loads of texture. This is perfect for the slow cooker since things don't really stay very crisp because of the moist environment. And besides the crunchy cereal topping there is fresh, red, tart, and festive cranberries! They really add another dimension to this apple crisp. You're going to love it! Make sure you have a carton of vanilla ice cream on hand because it's just not the same without it!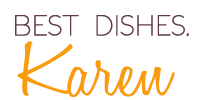 P.S. Have you purchased my new cookbook yet?
Slow-Cooking Fast is under $20 on Amazon and is a great Christmas present!