An easy and delicious dinner or snack that can be put together in minutes!
Can I tell you how much I've loved this
basic shredded chicken recipe
that I did a while back? It has been a staple in our freezer. We've used it for casseroles, salads,
dips
,
soups
and these taquitos! You need to try it! It is perfectly seasoned and it takes only minutes to get it going in the slow cooker.
Anyhow, these taquitos were a product of me failing to think before 5 pm what we should have for dinner. Gasp! Yes, it does happen to me more than you would think. No, I don't always have my slow cooker cooking each and every day.
We all loved these and they were gobbled up in seconds. You can definitely use less or more hot sauce to taste, however you like it! We served ours with a little ranch dressing with a few squirts of hot sauce in it. I will definitely be making these again the next time I fail to get the slow cooker going in the morning. 4 stars.
Slow Cooker Baked Buffalo Cream Cheese Chicken Taquitos
Makes 4 servings
1/4 cup your favorite hot sauce
1/4 cup softened cream cheese (I used the low fat kind)
4 whole wheat tortillas (or whatever kind you like)
1 cup grated cheese of your choice (I used plain old cheddar)
Non stick cooking spray


1. Preheat the oven to 425 degree F. In a bowl, combine the chicken, hot sauce and cream cheese. Stir until combined really well.
2. Spoon a fourth of the chicken mixture down the middle of each tortilla. Then sprinkle 1/4 cup of cheese on top of the chicken mixture.
3. Roll up the tortillas tightly. Spray the taquito with non stick cooking spray briefly and place on a baking sheet (I like to line my pan with parchment so there is no clean up). Bake in the oven for about 10 minutes.
4. Serve and enjoy!
Enjoy this type of recipe? Check out these other taquito recipes from other bloggers:
Chicken Bacon Ranch Taquitos from Taste and Tell
Tempting Shredded Chicken Taquitos from The Picky Palate
Creamy Chicken Taquitos from Annie's Eats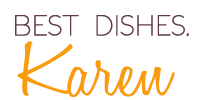 P.S. Make sure to join in all the foodie fun on Twitter, Facebook and Pinterest!