So my family's new favorite thing to eat is quinoa, believe it or not. My kids and husband love it. I love trying it in new ways. This recipe for slow cooker tomatillo quinoa, so far, is my favorite way to eat it. The fresh tomatillo salsa infuses it with flavor and if you add chicken to the crock this is a one pot dish for an easy and healthy dinner.

Slow Cooker Tomatillo Quinoa and Black Beans
Makes 4
servings
Ideal slow
cooker size: 3 quart
Cooking time: 2 hours on high or 4 hours on low
¾ cup uncooked quinoa, rinsed
1 ½ cups water
¾ cup tomatillo salsa (see recipe below)
1 bay leaf
1 tsp cumin
1 tsp salt
1 tsp garlic powder
1 (14 oz) can black beans, rinsed and
drained
4 boneless, skinless chicken thighs
(optional), each thigh cut into 4 pieces
Diced tomatoes, cilantro and lime, for garnish
1. Add quinoa, water, salsa, bay
leaf, cumin, salt, garlic powder, black beans and chicken to slow cooker.
2. Cover and cook on HIGH for 2 hours or for 4
hours on LOW.
3. Dish quinoa into serving bowls and top with
diced tomato, cilantro and lime.
Tomatillo
Salsa Recipe
½ lb tomatillos, husked, rinsed and sliced
in half
½ cup coarsely chopped cilantro
1 jalapeno, seeded
1 garlic clove
2 Tbsp chopped onion
1 tsp kosher salt
1. Add all ingredients into a blender.
2. Pulse several times and then blend until
desired consistency.
3. Season to taste with additional kosher salt,
if necessary.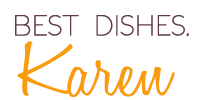 P.S. Have you checked out the slow cooker meal plan I made? It's AWESOME! You could easily add this dish to your meatless day 🙂