So these tacos are pretty amazing. The fresh homemade tomatillo salsa that is added to the meat at the end of cooking gives it a fresh, sweet flavor. You can also make these with pork or chicken in you prefer.
I give these tacos 5 stars!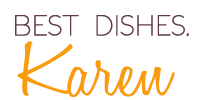 P.S. Make sure to join in all the foodie fun on Twitter, Facebook and Pinterest!