This cobb salad is a perfect salad for a warm summer day. Using your slow cooker to cook the chicken is the best since the slow cooker won't heat up your kitchen!
Recipe for Slow Cooker Cobb Salad
Shredded Chicken
(this recipe is soooo easy and soooo yummy. Pack the leftovers in freezer bags and use for other recipes in the future)
Bacon (cooked and crumbled or just use real bacon bits from the grocery store)
Romaine lettuce
Cheddar, grated (or other cheese of your choice)
Diced tomatoes
Sliced or diced avocados
1. Fill a plate with desired amount of torn romaine lettuce.
2. Top with desired amounts of chicken, bacon, cheese, tomatoes, avocados, eggs and tomatillo dressing.
3. Eat and enjoy!!
Review:
I've gotta admit I've been in a real cooking slump lately. When the weather warms I just don't feel like cooking that much. I also have a hard time figuring out things that will taste fresh and yummy while still using my slow cooker. This recipe was absolutely a perfect summer meal. It's fresh and ultra tasty. Cooking the chicken in the slow cooker is easy and it's something you can put in before running errands or taking the kids to the pool. My husband and I both LOVE salads and this was awesome especially with the
dressing!
5 stars!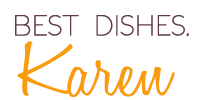 P.S. Guess what?! I finally took the plunge and got a smartphone this weekend!!! SOOOOO excited about it. So now I'm on Instagram! See my recipes in action and other fun stuff. Follow me!!!