This is a sponsored post written by me on behalf of Smart Balance.
I don't know about you but over the holidays I didn't quite get my fill of Muddy Buddies or Puppy Chow or Monkey Munch or whatever your family likes to call it! I got a little on New Years Eve that I made myself but it wasn't that good. The reason? There wasn't enough chocolate. There was a lot of dry pieces of cereal and I'm just not down with that (see picture at bottom of post*). I am the type of person that loves the big chunks of muddy buddies that get all stuck together. I like to add a little more chocolate and peanut butter and a little less cereal so that the chunks become more plentiful. If you're like me, you're going to love this recipe for Muddy Buddies…in bar form. Theses bars are kind of like peanut butter/chocolate fudge with a little crunch. YUM!

Now I know what you're thinking…it's January. We're not supposed to have treats in January. We're supposed to be sticking to our New Year's resolutions like glue. We're supposed to eat salads and veggies and quinoa. Well, I can't live like that. I love healthy food but I need some chocolate every now and then or else I'll go crazy. For me, a life without treats is not a life at all. And if it is a life, it's pretty darn depressing.


Besides, I made these bars using Smart Balance butter sticks and peanut butter.
Have you used Smart Balance products before? They are a heart-healthier version of butter spreads, sticks and even mayo and peanut butter. They contain absolutely no trans fats, which we should avoid all together.
Plus they contain a unique natural blend of polyunsaturated, monounsaturated and saturated fats designed to help improve the ratio of good HDL cholesterol to bad LDL cholesterol, along with omega-3s (which we all need more of in our diet) and other vitamins. Their consistency is the same as regular products so you can substitute Smart Balance products in a 1 to 1 ratio (and cut down on saturated fat). If you're interested, Smart Balance is offering a free 14 day meal plan to help get you on the right track with tasty recipes you can make right at home.
So feel good about yourself and indulge all at the same time…try these bars!
If you love fudge and you love muddy buddies, you're going to really love these bars. Watch out though they are totally addicting. Sometimes mine don't even cool completely before the whole batch is gone!
Muddy Buddy Fudge Bars
Makes 12 servings
1 cup semi sweet chocolate chips
1/4 cup corn syrup
1 tsp vanilla
1 1/2 cups powdered sugar, sifted
2 cups Corn Chex Cereal
1/4 cup powdered sugar
1. In a saucepan, combine the butter, chocolate chips, corn syrup, peanut butter and vanilla. Cook over very low heat, stirring constantly until smooth. Remove pan from heat.
2. Gently stir in 1 1/2 cups powdered sugar until smooth. Add in cereal and fold in.
3. Press mixture into a 9×9 square dish that has been buttered with Smart Balance Butter. Sprinkle 1/4 cup of powdered sugar over the top.
4. Refrigerate until set. Cut into squares and serve.
This is a sponsored post written by me on behalf of Smart Balance.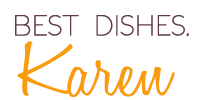 P.S. Make sure to join in all the foodie fun on Facebook where we talk about really important things like what you call Muddy Buddies/Puppy Chow at your house.