This shop has been compensated by Collective Bias, Inc. and its advertiser. All opinions are mine alone. #Cookies2Crunch
*This is an updated post from last summer…it needed a little more time in the lime light.*
Welcome back to Fun Friday! I've been loving my decision to write a post each Friday that goes beyond slow cooker stuff. It's fun to share other parts of my life with you and one of the biggest parts of my life is dessert. I love it. I love to think about it. I love to plan it. I love to make it. I love to eat it. I love to review it after I'm done eating it. This dessert is definitely worth making and eating. I think you will agree.
Do you love Girl Scout Cookies? Of course you do. How can you not? I guess the question should be which Girl Scout Cookie do you like the best?
1. Samoas
2. Tagalongs
3. Thin Mint
Me? I like them all for different reasons. The Samoas are chewy and I love coconut! The Tagalongs are chocolate and peanut butter, a perfect combination. The Thin Mints are petite and crisp and so yummy when frozen. Unfortunately, I let the entire Girl Scout Cookie season of 2014 pass my by. Wah.
But, I just learned of something that will help ease the pain! The Nestle Girl Scout Crunch Bars (in 3 different flavors: thin mints, peanut butter creme and caramel and coconut).
These delicious treats are available for a limited time…so make sure to pick yours up now at
Walmart
. I found mine at the end cap of a check out counter. You can eat them straight up (a good option, in and of itself) or if you're feeling like you want to make a few friends, try this recipe for Individual Peanut Butter Brownie Trifle Cups. I'm serious. Feed these to your enemies and they won't be your enemies any longer. They are sooooooo delicious (yes that "so" deserved all 7 of it's "o's").
I was inspired by the
Girl Who Ate Everything
's individual 7 layer dip and copied her idea to put this trifle in little clear plastic cups! Wowzas! This dessert is worth each and every calorie and is also very pretty to look at. TRY IT!!!! Now. No really. Now. Get off your bum and go to the store.
Recipe for Individual Peanut Butter Brownie Trifle Cups
Makes 6 individual serving cups
1 (10.25 oz ) brownie mix, prepared
(you can make your own 8×8 pan of
brownies, if you prefer)
1 (3.2 oz) box of Jello Chocolate Mousse,
prepared (you can make
your own mousse, if you prefer)
1 (8 oz) carton of Cool Whip
(you can always use heavy creme
whipped, if you prefer)
4 Nestle Girl Scout Crunch Peanut Butter
Creme Bars
(you may want a
couple more candy bars if you want to add an extra layer of candy in each
trifle)
1/2 cup peanut butter chips
1. Cut prepared and cooled brownies
into little chunks.
2. Dice up the candy bars into
little chunks.
3. Melt the peanut butter chips in
the microwave for about 30-45 seconds. Stir until creamy.
4. Using a 9 oz clear plastic cup
layer the following: brownies, Cool Whip, mousse, candy bars, Cool Whip
and candy bars…use your own discretion on how thick you want each layer.
Use a spoon to drizzle the melted peanut butter chips on top.
5. Add a spoon to each cup and
serve!!
Check out this site to see other great blogger recipes!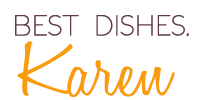 P.S. I found my son like this the other day. Nice, huh? If you follow me on Instagram, you would've already known that (hint, hint).