This ultra creamy and healthy zucchini side dish can be whipped up in less than 10 minutes. It only has 2 main ingredients and both kids and adults will be happy to eat their veggies. Add in some protein and you could make it a meal!
You guys! I have to tell you about the yummiest thing I found at Costco this week. It's a big ol' tub of Sabra Basil Pesto Hummus (totally not getting paid to talk about this product, I just really love it). I have used other hummus flavors in the past
in my cooking
but I think this flavor is my favorite! It tastes like a creamy pesto sauce. Lately, my favorite lunch is whole wheat toast with this hummus spread on it and maybe some tomatoes or even a fried egg on top. If you love pesto and you love hummus you will love this particular flavor.
So I decided to pair this flavorful hummus with a popular summer veggie–zucchini. First I grated the zucchini in long thick strands. Then I added it to a hot frying pan with some olive oil and salt and pepper…simply saute for a few minutes and then add in the hummus. It's a super quick, easy and healthy side dish (or main dish because that's what I had for dinner) that I know you're going to freak out over. Seriously, give it a shot!!!
Creamy Basil Pesto Hummus Zucchini
Makes 4 servings
Prep time: 10 minutes
2 small zucchini, grated into long thick
strands
(I kept the skin on…for nutrition and color)
2 tsp olive oil
1/4 tsp salt
1/8 tsp black pepper
1/3 cup Sabra Basil Pesto Hummus (I got mine in a big container from Costco)
1. Heat the olive oil in a frying
pan over medium high heat.
2. While the pan is heating up,
grate your zucchini.
3. Add a little zucchini to the pan,
if it starts to sizzle you know the pan is ready. Add in the rest of the
zucchini and let it cook for about 5 minutes, stirring often and coating the
zucchini with the olive oil. Add in the salt and pepper.
4. When zucchini is cooked to your
preference (I cooked mine about 4 1/2 minutes) stir in the hummus. Coat
the zucchini with the hummus.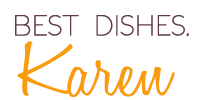 P.S. HELLO!!! Have you seen that my NEW cookbook is out???? WOO! Get your copy now!