Chewy and soft oatmeal cookies that are loaded with chunks of dark chocolate, shredded coconut and dried cranberries. Also pretty much the best cookie dough ever, if you're into that.
Oatmeal Dark Chocolate Chunk Cookies with Coconut and Craisins
They say not to go grocery shopping when you are hungry. Well, I broke that rule this week because I got stuck at the car shop for a couple of hours when I went in to do a simple safety test. Well, what the heck am I supposed to do for 2 hours? Of course go across the street and go grocery shopping. During lunchtime. When I hadn't eaten anything all morning. I went down the baking aisle and found dark chocolate chunks. They called my name and found their way into my cart. Somehow they got opened and I injested at least a quarter of the bag. In order to justify my purchase I needed to make something with the chocolate instead of just eating it all. I decided to go with a chewy oatmeal cookie. But adding dark chocolate chunks wasn't enough…I needed something else. Hence, the coconut and dried cranberries. As you can imagine, all that goodness made for some really awesome cookie dough.
Chewy and soft cookies full of coconut, chocolate and cranberries.
If you're a fan of chewy cookies with lots of texture, you're going to be a big fan of these. Make sure not to overbake them (I overbaked these by about 1 minute…as you can see in the picture they are just a little too done for my liking–they were still amazing though).
Recipe for Oatmeal Dark Chocolate Chunk
Cookies with Coconut and Craisins
Makes 2 pans of cookies
Baking time: 8-10 minutes
1/2 cup brown sugar
1 cup white sugar
1/2 cup butter (1 stick)
1 egg
1/2 tsp salt
1/4 tsp baking soda
1/2 tsp baking powder
1/2 tsp vanilla
1 cup all purpose flour
3/4 cup quick cooking oats
1/2 cup shredded coconut
1 cup dark chocolate chunks
3/4 cup dried cranberries
Preheat oven to 400 degrees F. Prepare 2 cookie sheets by placing a piece of parchment paper on each (the parchment helps the cookies spread and bake evenly).

Cream together the brown sugar, white sugar and butter (I like to use my
bosch or kitchenaid for this). The mixture should be fluffy and change
texture.

Add in the egg and mix for about 30 seconds.

Mix in the salt,
baking powder, baking soda, vanilla and flour. Scrape down the sides and
mix for 10 seconds more.
Fold in the
oatmeal, chocolate chunks, coconut and craisins.
Using a scoop form
dough into cookies and place on parchment lined cookie sheets.
Bake for about
8-10 minutes (do NOT over bake).
Let sit for about
2 minutes. Slide the parchment (with cookies still on it) onto
a cooling rack. Let cool for several minutes and then enjoy!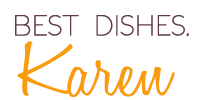 P.S. Like cookies? Try these other awesome recipes too! (Click on the picture for the recipe)