I wrote about some of my favorite recipes here a couple of years ago but since then I've added a lot more recipes to my blog. Sooooo, I thought I would tell you some of my newer favorites.
Click here to get a list of my current slow cooker recipe favorites!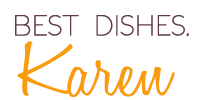 P.S. Make sure to join in all the foodie fun on Twitter, Facebook and Pinterest!