Are you looking for a way to organize your spices? I have been for a while. First, I alphabetized them. That lasted for a couple of days. Then I put them in order of what I use most. That didn't last either. Things just kept getting jumbled up. The spices were on the bottom shelf of a cupboard. They were like 4 deep. I didn't even really know what was in there. In fact, I had several duplicates. Until NOW! Hooray!
A lady named Dedee contacted me about a kickstarter project that she was doing. It's called Spicy Shelves. She created these handy dandy little shelves that allow you to see exactly what you have. Now whenever I open my spice cupboard I do a little dance because I'm so excited. I can literally see all of my spices. There are none that are hiding anymore! If you'd like to learn more information about the Spicy Shelves visit Dedee's website here. She needs your help to fund this project. Seriously, you're going to love them.
*I was given a Spicy Shelf in exchange for my blog post. As always, all opinions are my own.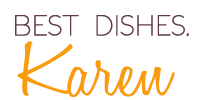 P.S. Follow all my adventures in real time on Instagram! Par-tay!