You may want to check out the latest edition of Every Day with Rachael Ray! Turn to page 32.
Look who's up in the upper left hand corner!!!
Do you love it???
And here is the back side of the ad…a great recipe and of course, use the Reynolds Slow Cooker Liners!
Thanks for indulging me on this!!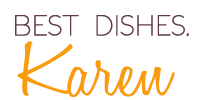 P.S. Did you switch to another reader yet? Google reader is going bye bye!