Hey all of you out there that read this blog through Google Reader! How are you? Thanks for following my blog! I so appreciate it.
Did you know that Google Reader is going away July 1st??? It doesn't have to be scary! I promise. I was scared at first but I realized there's lots of options…I'll help you through it.
Here's what you can do:
1. Subscribe to my blog by email. Never miss a post. Each time there is a blog post it will be emailed to you. Of course, I will never share, rent or sell your email address to anyone.
Just go to my home page and you'll see a box on the right-hand side that looks like this:
Just enter your email address in the box and click submit. A box will pop up that will ask you to enter a code to verify that you want to subscribe. Then you'll need to go to your email and confirm that you do indeed want to receive the email subscription.
2. OR Subscribe to my blog through another reader. I switched from Google Reader to Bloglovin
Whatever you choose to do, please don't abandon me! I so appreciate you reading my blog 🙂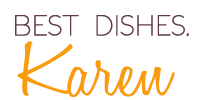 P.S. I'm now on INSTAGRAM! Boo yeah! Follow me for daily photo inspiration.