Hey guys, a little something different for you today. But I'm sure you'll be excited because it's awesome. I, along with several other talented bloggers and
Utah Cosmetic Surgery
are giving away 2(!) $500.00 gift certificates off of any laser service. As I'm getting older, I'm noticing my skin and it's problems and issues more and more. Dark spots, uneven skin tone, acnes, lines, wrinkles, blah blah blah. I thought that it wouldn't happen but it is. WAH! In fact, right now I feel like my skin is worse than it's ever been. Can anyone out there relate?? There are
procedures and services
that can help! And you can win one! Scroll to the bottom to enter the giveaway.
Dr. Scott Haupt (the MD at Utah Cosmetic Surgery) has received many honors for his work. He has completed over 7000 procedures. He is the only plastic surgeon in the Intermountain West to receive the honor of being selected by Forbes Magazine as one of the 10 best plastic surgeons in the country!
Carrian (
Oh Sweet Basil)
receiving a chemical peel. She was really nervous. Turns out, it was no big deal!
"It feels so soft!" The results were amazing! Soft, vibrant, glowing skin.
If you or someone you know lives in Utah and would love this gift card e
nter to win here:
Good luck, friends! I wish I could win 🙂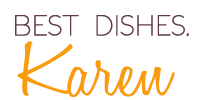 P.S. Make sure to join in all the foodie fun on Pinterest!