I was reminded of these oatmeal chocolate chip cookies when my cousin made them for a family reunion last week. They are so good! I just love a good, chewy oatmeal chocolate chip cookie. When I was growing up my mom would make a version of these cookies but with shortening. I love how shortening gives a good texture to cookies but I do NOT love how shortening tastes. So these cookies are made with butter and the texture is good. Win-win. I think you will agree.

One thing that I must say is that you should not overbake these cookies. That is a sin in my house. Over baked crispy cookies are a no no in my family! These cookies freeze well and are a perfect after school snack. Hope you enjoy them as much as I do!



My Favorite
Oatmeal Chocolate Chip Cookies
1 cups real unsalted butter, at room temperature (soft but not
melty)
1 (12 oz) package semi sweet chocolate chips
1. Preheat oven to 400
degrees F. Prepare 2 cookie sheets by placing a piece of parchment
paper on each (the parchment helps the cookies spread and bake evenly).
2. Cream together the brown sugar, white sugar and butter (I
like to use my bosch or kitchenaid for this). The mixture should be
fluffy and change texture.
3. Add in the eggs and mix for about 30 seconds.
4. Mix in the salt, baking powder, baking soda, vanilla and
flour. Scrape down the sides and mix for 10 seconds more.
5. Mix in the oatmeal and chocolate chips.
6. Using a scoop form dough into cookies and place on
parchment lined cookie sheets.
7. Bake for about 8-10 minutes (do NOT over bake).
8. Let
sit for about 2 minutes. Slide the parchment (with cookies still on it)
onto a cooling rack. Let cool for several minutes and then enjoy!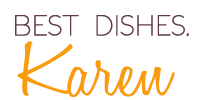 P.S. Make sure to join in all the foodie fun on Twitter, Facebook and Pinterest!