Hi all,
Hope your summer is going well!
My son (who's 7) started football this week and it's been pretty humorous to watch him and the other little guys at practice. The coaches are pretty intense. I remarked to a dad sitting next to me, "there isn't a lot of positive feedback in football, is there?" He laughed and said no.
I haven't been super duper motivated to cook this summer. I don't know what it is about summer but I don't ever want to make dinner. I just want to sit back and have a bowl of ice cream with bananas and fudge sauce for supper every night. I get a little worried and think "oh no! what's happening? do I not like cooking anymore?" And then I remember that this happens every summer and as soon as September rolls around I'm back to normal. If you're like me, getting things going in the crockpot in the morning will help a bit! Here is a list of 101 slow cooker summer recipes that you may want to try.
I'm going to my sides family reunion next week. I have 6 siblings and we are all in charge of a meal. I can't wait to eat awesomely good food all week with people that really love food. Sometimes I just love being around people that love food as much as me. It is truly a joy. Just because there's 30 of us doesn't mean we eat crappy food. Some of the items on our menu are:
S

almon salad with vegetables, baguette with roasted red pepper spread, grilled eggplants with toasted chickpeas

Greek nachos

Grilled Italian Veggies with Pork Tenderloin and roasted red potatoes

Fish tacos
Oh and I'm on the treat committee and we'll be hosting a chocolate chip cookie bake off! Super excited to see the results of that 🙂 I'll let you know how it goes. I'll be making my favorite chocolate chips cookies for sure.
Finally, I just wanted to let you know that if you don't follow me on pinterest or facebook or instagram you probably didn't realize that I write articles for a fun website call Momtastic. Here are some of my latest articles that may interest you: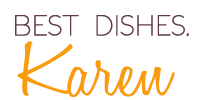 P.S. On Instagram? Make sure to follow me!!