For the holidays and as part of a sponsored post for Collective Bias® I made this easy holiday dessert recipe…4 ingredient bark recipe using Planters Peanut Butter, Jet-Puffed Marshmallows, Baker's Chocolate and Baker's Coconut. This bark is super simple to make and taste amazing. Like amazingly addicting. I had to get it out of my house because I would have eaten the whole batch!

Believe me, this recipe is soooo easy even the most novice chef will have success. The best part of this recipe is that it only has 4 ingredients (all Kraft products) and you may even have them on hand. And if you don't it's so easy to find them at Walmart in the baking aisle, like I did. This is a perfect recipe to make for a New Year's Party because it's really rich and sweet and we all need just a little bit of that before we turn over a new leaf the next day 🙂



I like to use my slow cooker to melt chocolate because you don't have to worry about it getting all burnt and crusty like you do when melting it on the stove top. If you want to melt on the stove, use a double boiler or you can melt it in the microwave (just make sure to stir every 40 seconds or so). To make this recipe you'll just need to melt the peanut butter and chocolate together along with the coconut and then fold in the marshmallows. I like to line my baking dish with non-stick foil or parchment to make for easy removal of the bark when it is cool. After it's cooled I like to pick it up with my hands and break up into pieces, large and small. You may want to double this recipe because it will go fast!!
Recipe for Chocolate, Peanut Butter, Marshmallow and Coconut Bark
Makes 12 servings


2 (4 oz) Baker's Semi Sweet Baking Chocolate Bars
1/4 cup Planter's Peanut Butter
1/2 cup Baker's Coconut
8 Jet-Puffed Marshmallows (I used the Toasted Coconut Marshmallow, but you can use the regular kind too)


1. Turn your slow cooker on HIGH. Cut the Baker's Chocolate Bars into several pieces. Toss them into the slow cooker.
2. Add in the peanut butter and the coconut and give it a quick stir. Cover.
3. While the chocolate is melting in the slow cooker, cut each marshmallow into about 6 pieces. Then prepare a 9×9 inch square pan by lining it with non-stick foil (dull side up) or regular foil (spray with non stick cooking spray).
4. Stir the chocolate and when it is smooth and melted turn off the slow cooker (about 15-30 minutes).
5. Gently fold in the marshmallows and then scrape chocolate mixture into the prepared pan. Make as smooth as possible on top.
6. Place pan in refrigerator and let cool for about an hour or until bark gets hard. Break into pieces and eat and enjoy!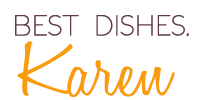 P.S. If you're looking for some other holiday ideas check out this
Holiday Family Table with Kraft digital magazine: