A super simple crockpot version of white bean and chicken chili. It takes just minutes to get started in the morning and is ultra satisfying. Top with mozzarella cheese, cilantro, tortilla chips and avocados for a delicious one-pot meal.
This is an updated post from July 2009! My sister, Alicia, is the original author of this recipe.
I updated the recipe a bit and added new photos.
In some parts of the country it's starting to cool off a little bit and the best thing about that is getting to eat soup again! My whole family loves soup and I love to make it because it's so easy to dump everything into the slow cooker and let it do the work. This is a super easy chili that takes no sauteeing or extra steps. It has a Mexican flare thanks to fresh lime juice and cilantro. Although not pictured we served ours with diced avocados and it was perfect!
I used chicken thighs (I buy the big bag at Costco for less than $2 a pound) in my version but if you just have chicken breasts on hand they'll work too. Chicken breasts can sometimes get dry in the slow cooker but when surrounded in liquid (like in this soup) they seem to do okay.
Recipe for Slow Cooker White Bean and
Chicken Chili
Makes 4 servings (this recipe can easily be doubled)
Ideal slow cooker size: 3 quart
Cooking time: 4-6 hours on low
2 cups water
2 tsp chicken bouillon
(or 1 tsp if using Shirley J brand)
1 lb boneless, skinless chicken thighs or breasts
(I added mine in frozen)
2 minced garlic cloves
1 teaspoon ground cumin
1 tsp dried oregano leaves
1/2 tsp salt
1/4 tsp ground red pepper
1 or 2 (14.5 oz) cans great northern beans
2 cups frozen corn
(white
shoepeg corn works well for this recipe)
1 1/2 Tbsp fresh lime juice
Chopped fresh cilantro, for garnish
Grated mozzarella cheese, for serving
1. Add water, bouillon, chicken,
garlic, cumin, oregano, salt, red pepper and beans (entire can, juices and all)
to slow cooker.
2. Cover and cook on LOW 4-6 hours.
3. Remove chicken and shred on
cutting board. Stir the shredded chicken back into the soup.
4. Add in corn and lime juice.
Let cook on high for another 10 mintues until corn is heated through.
5. Ladle into serving bowls and top with cilantro and mozzarella.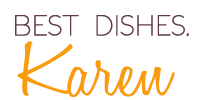 And just for fun, here is the original picture from 2009.