These savory sweet potatoes will surprise you. You'll be expecting baby food (at least that's what it looks like) but instead you're going to get a flavorful bite that will leave you saying mmmmmmm! I know that's what happened when I had my first spoonful and the same happened to my son. These mashed sweet potatoes have the perfect amount of garlic and the butter goes a long way in adding tons of yummy flavor. Serve these garlic mashed potatoes with Honey Dijon Chicken and Mushrooms or Crispy Baked Chicken or the Perfectly Seasoned Turkey Breast.
Sweet potatoes are a great alternative to regular Russet potatoes! They have loads of nutrients and flavor. Prepare them sweet or savory. In addition they store well for a long time. Just keep them in a cool, dry place and they stay good for weeks.
Recipe for Slow Cooker Garlic Sweet Potato
Mash
Makes 6 servings
Ideal slow cooker size: 3 quart
Cooking time: 4 hours
1 1/2 lbs sweet potatoes
3 cups water
1 bay leaf
3 peeled garlic cloves
1 tsp kosher salt
3 Tbsp butter
1/4 cup milk
1. Peel the sweet potatoes and cut
them into 1 inch cubes. Place in the slow cooker.
2. Add the water, bay leaf, garlic
and salt to the slow cooker.
3. Cover and cook on LOW for about 4
hours or on HIGH for about 2 hours, or until sweet potatoes are very soft.
4. Drain off all the water
(I use a colander).
Add
butter and milk to the sweet potatoes. Use a potato masher to mash the
sweet potatoes until they are at desired consistency. You can also use a
hand mixer to mix the potatoes and get them really creamy.
5. Salt and pepper to taste and
serve.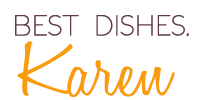 P.S. Check out these other great slow cooker sides (click on the picture to get the recipe):