Get dinner "done" for the month all in one day.
20 crockpot freezer meals (enough for every weekday of an entire month) all made in 2 1/2 hours!!
These meals will simplify your life and help you get dinner on the table no matter how busy you are.  
This is an updated post from July 2014
I love cooking in my slow cooker.  It can make life a lot less hectic.  One of my favorite things about the slow cooker is that dinner is prepared early in the day and it frees up my mind.  I don't have to think, "What are we going to have for dinner tonight" all day long.  The worst part of making dinner is figuring out what to make, right?!  If someone would just tell me what to make or what they wanted for dinner I would be glad to make it.  So when I have a plan and follow through, it makes my day happier.  What is even better than a crockpot meal is a freezer crockpot meal.  All the thinking and prepping is already done.
I love to go to my freezer, pick out a meal, plop it in my slow cooker and turn it on.  This routine is especially appreciated on busy mornings or for busy working professionals that won't get home until 6 pm but still want a home cooked meal.
I know there must be others like me that would love to have dinners for every weekday of an entire month 
prepped at one time
.  I was able to do the grocery shopping for 20 meals in about 1 ½ hours (I had to go to 2 stores) and then prep the freezer meals in about 
2 ½ hours.
  That's one Saturday afternoon!  And let me tell you that it has been totally worth it.  I have LOVED having these freezer meals on hand.  I love knowing what's for dinner at 8 am.  I love not having any mess to clean up in the morning (throwing away a plastic freezer bag is hardly a mess).  I love not heating up my kitchen in the summer.  I love having a home-cooked dinner made for my family with MINIMAL effort.  Overall, I just love it!
There are 10 recipes and each one is made 2 times each…you'll end up
with 20 meals that will fit nicely into your freezer.  Each recipe serves about 4 people.  If you have a large family you may want to
put 2 duplicate freezer meals into a large slow cooker.  That way you'll have enough for 8 people.  I would suggest eating these meals within 3
months for best results.  If you know your family won't eat one of these meals then you can simply eliminate that particular recipe from the instructions and grocery list (of make it for a neighbor who is sick or just had a baby).
The meals that are in this ebook are:
Beef Stroganoff
Sloppy Joe Quesadillas with Cream Cheese
Beef Gyros with Tzatziki Sauce
Cafe Rio Chicken
Shredded BBQ Chicken
Asian Chicken
Garlic Pepper Sauce
Hoisin Pork Sliders
Tomato Basil Parmesan Soup
Cream Cheese Chicken Enchilada Soup
You'll give each plastic zipper bag a number (with a sharpie) and then at the end you'll have these handy dandy labels to put with each bag telling you EXACTLY what you need for the day of serving and cooking instructions.  It really is so simple (perfect for high schoolers or even junior high kids to get dinner on the table).
If you'd like to get all the recipes and the instructions on how to put the meals together in 2 1/2 hours you can purchase the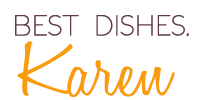 P.S.  If you have any questions about the e-book, you can email me at
[email protected]
If you have trouble downloading the book just email me and I will get back to you as soon as possible :)And just so you know…now available is my NEWEST e-book–
7 crockpot freezer meals in 55 minutes!