My friend Rachel and I have a theory. We truly believe that there is a significant difference in the taste and quality of M&Ms that are from the small individual serving bags (and fun size bags) versus the M&Ms in the large shareable bags. We believe that the large bags of M&Ms taste better. We've talked about it several times (we have a great relationship where we can talk about the truly important things in life) and I didn't know if it was really true or if it was just psychological. Like maybe the big bags of M&Ms taste better because there's more in them and I don't feel as bad eating them because I don't actually know how much I've eaten. Whereas when you eat the individual servings bags you know exactly how much you've eaten and feel bad that you've downed 230 calories in, oh, 9.8 seconds flat.
I decided that I needed to set up an experiment. I needed to find out for sure if the big bags of M&Ms actually taste better. So I did what any normal person would do and headed to the store. I bought one (12.6 oz) large bag of M&Ms and five (1.69 oz) small bags of M&Ms. I took out two cereal bowls and labeled one #1 and the other #2. Then I had my daughter pour an even amount of M&Ms from the small bags and the large bag into each bowl. She then wrote down which bowl had the small bag M&MS and which bowl had the large bag M&Ms. She then hid the paper so I wouldn't know which M&Ms were in which bowl. I wanted to be in no way influenced and I wanted to do a double blind study (hello college statistics FINALLY coming into play in real life).

(Make sure to subscribe to my YouTube Channel!)
Then we set out around our neighborhood and asked our friends what they thought. "Please take an M&M from each bowl and tell us which is better." Most of the people thought we were doing this for a school project for Reagan. "Uh, nope! Just for her nerdy mom." What we found out was VERY interesting and significant.
We ended up asking 27 people their opinion (actually more than that but some people said they could tell no difference). These are the results:
18 people preferred bowl #1
9 people preferred bowl #2
So 50% more people preferred bowl #1.
And guess what was in bowl #1??? M&Ms from the large bag!!! I feel so validated.
The last person that I went to with my experiment was Rachel, who has this sign in her kitchen:
I asked her, just as I had asked the others, to tell me which M&Ms she thought were better. She took her time and tried a few from each bowl. But within moments she declared bowl #1 was the large bag of M&Ms and that it truly tasted better. At that point I asked my daughter to reveal which bowl was which. And of course, we felt so validated! We were right. Large bags of M&Ms actually taste better.
Then for the next 15-20 minutes we discussed WHY they were better. This is what we came up with.
The large bags of M&Ms tasted fresher and the chocolate was creamier. The small bags of M&Ms had a tiny hint of staleness and they seemed harder and crispier. I don't know if you can tell from this iphone photo that I took but the insides of the M&Ms actually had a visible difference. The M&Ms on the left is from the large bag of M&Ms. You can see that the color of the chocolate is the perfect "chocolate" brown and is totally uniform. The M&M on the right does not have those qualities.
We don't know exactly WHY the large bag of M&Ms taste better but this is the theory that we found most plausible:
Packaging. The packaging of the large bag of M&Ms is a thicker, shinier plastic. The packaging of the small bags of M&Ms is almost paper-like. We believe that this thinner packaging leads to the hint of staleness in the small package of M&MS and why the large bag of M&Ms taste fresher.
What are your thoughts? Any theories? Is there anyone out there in the world that is like Rachel and I???
Next up: Figuring out which type or M&Ms are the best!
Peanut, peanut butter, mint, regular, dark chocolate, almond, pretzel, crispy, mega….
Oh boy, can't wait for that research 🙂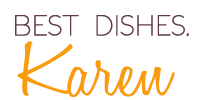 P.S. Make sure to join in all the foodie fun on Instagram where you get to see behind the scenes at my awesome, life-altering experiments!