I've received the questions "What kind of slow cooker should I buy? What do you use?" many times in my life. Lots of people want to know what I would recommend. I've decided to compile all my answers into one spot. Hopefully it will be helpful to you!

I have several slow cookers. One is for entertaining–it's one of those with 3 different slow cookers. One is for simple family dinners–it's a 3 quart, the perfect size for my family of 4. One has a medium setting, which is especially helpful when I start my food mid-morning (too late for low and too early for high). One has a special function that actually stirs the contents in the crock. And believe it or not, I have more.
To make it easy to direct people on what slow cookers I recommend and why, I put together an little amazon store. I also sell my books and other kitchen gadgets that I love. Each time you purchase something through my amazon store I receive a small percentage of the sale…which I totally appreciate by the way! If you want to see what I recommend and why go visit my amazon store. You can also get there by clicking "shop my faves" on the toolbar at the top of my blog. Thanks so much for supporting this blog!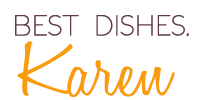 P.S. Haven't purchased my new book yet?
It makes a great Christmas gift!