Hey guys,
In case you didn't tune into Good Things Utah and The Daily Dish today here are the segments:
GTU: Best way to cook and shred chicken
DD: These potatoes will rock your world
Do you like my hair in the video or down better? Also, why does my face always look so shiny? I need a make up artist and lighting person to follow me around at all times. K-thanks.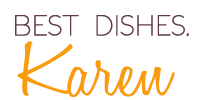 P.S. Make sure to join in all the foodie fun on Twitter, Facebook and Pinterest!