Over the years I've learned lots of cool things to make and do in a slow cooker. Here are some unique tips that you may not have thought of before:

I shared all 5 tips on Fresh Living the other day. View the video for the explanation of each, or scroll down to get links to each of the 5 tricks.

1. Raising bread in your slow cooker. Raising bread can be a long process. Use the warm environment in your slow cooker to speed up the process!
2.
Melting down crusty, hard honey in the slow cooker.
If you've had a big jar of honey for a while you know how it gets all hard and crusty. Don't put it on the stove or in the microwave! Use your slow cooker to heat in up evenly and melt it down so that you can pour it in your honey bear.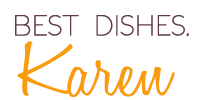 P.S. Make sure to join in all the foodie fun on Instagram!