An easy weeknight dinner idea that won't heat up your kitchen this summer!
Everyone will love this recipe and everyone can top their tacos however they prefer.
Makes 6 servings
Ideal slow cooker size: 4 quart


2 lbs boneless, skinless chicken thighs, trimmed of excess fat
1 (10 oz) can Rotel tomatoes (I used mild)
1 tsp cumin
1 tsp garlic powder
Salt and pepper
Desired Tortillas and toppings (cheese, cilantro, lettuce, lime, sour cream, guacamole etc.)


1. Place chicken in bottom of slow cooker.
2. Sprinkle with salt and pepper (a couple pinches of each).
3. Sprinkle with cumin and garlic powder.
4. Top with Rotel tomatoes.
5. Cover and cook on LOW for about 4-6 hours.
6. Remove chicken from slow cooker. Using your stand mixer shred the chicken (like I did in this recipe). Or you can use 2 forks to shred it.
7. Add chicken back into slow cooker and salt and pepper to taste. Serve chicken mixture over tortillas with desired toppings.
Review:
I love these easy recipes that can be personalized to each individual in the family. This one takes about 5 minutes or less to get into the slow cooker. In fact, I usually throw my chicken in frozen, so that saves the step of thawing. 4 stars.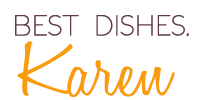 P.S. Make sure to join in all the foodie fun on Twitter, Facebook and Pinterest!