Chicken—it's what's in the freezer! I always have chicken in my freezer because it's cheap and everyone likes it. I've made over 1,000 slow cooker recipes over the past six years, and I bet at least half of them involve chicken! (If you want to check them out they're here.)
As a chicken slow cooker chicken enthusiast, I've scoured the web for the best Crock-Pot chicken recipes from some of my favorite bloggers. So let's get to menu planning and try something new and different…and let's not forget, EASY.
I've been writing a bit for Momtastic (an awesome site you should definitely check out). I compiled the collection of 35 recipes on their website. I hope you'll head over there and check out the awesome crockpot chicken recipes that I found!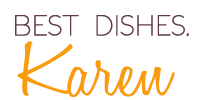 P.S. for more chicken recipes check out my Best Chicken Recipes pinterest board!
Follow Karen Petersen's board *Best Chicken Recipes* on Pinterest.