I always think of that Staples commercial this time of year. You know the one…where the dad is dancing through the aisles at Staples singing "It's the most wonderful time of the year!" Whether you're dancing around the house in excitement or dreading it, they ARE going back to school.
So it's time to get back into the swing of schedules and family dinner. For me, the best time of day to make dinner is in the mid morning when I have lots of energy. The worst time is between 4-6 pm. If you're anything like me you'll love the fact that dinner is "done" at 10 am. Get some new crockpot ideas for the school year here and make life easier on yourself!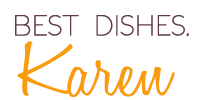 P.S. Wanna see what I'm eating?…follow me on Instagram for yummy inspiration!