It's officially summer here at the Petersen household!
Kids are out of school and the weather is heating up.
I even made a little chore chart for my kids yesterday. So far, they are still excited about it. Granted it's only been one day.
I've only heard the words I'm bored about 2 times so far…and I'm sure I will hear them many more times in the near future.
We have season passes to a local amusement/water park and I'm sure they will get a lot of use. One thing I like to do before spending all afternoon at the pool or park is put something in the slow cooker. It just makes everything a lot easier when we come home ready to EAT! Nothing makes me more famished than swimming.
Here are some ideas I came up with for summer-ish recipes in the slow cooker.
I hope that they will be as useful to you as they are to me!!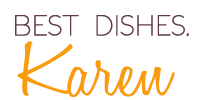 P.S. Make sure to join in all the foodie fun on Twitter, Facebook and Pinterest!