Are you away from your house for hours at a time? Do you need some good slow cooker recipes that won't burn or get ruined while you're at work? Here is a collection of some good slow cooker recipes that are fine to leave for hours and hours! Share this post with working mamas that you love!
1. Smokey 15 Bean Soup with Sausage
2. Wheat Chili
3. Slow Cooker "Smoked" Brisket
4. Southwestern Pork Sliders with Refried Beans
5. White Bean and Garlic Hummus
7. Sloppy Joe Beef Quesadillas
9. Overnight Apple Cinnamon Oatmeal
10. Black Beans with Cilantro Lime Sour Cream
11. No Fail BBQ Beef
12. Hoisin Shredded Pork Sliders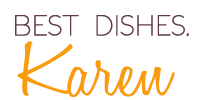 P.S. Get ALL my recipes that take 6 or more hours to cook HERE
P.P.S.