The air is getting colder and that means it's time for some delicious soup recipes! My favorite thing to do in the cold months is make soup in my slow cooker. It's an all-in-one meal that is easy, healthy and delicious!
CLICK HERE to get all 15 soup recipes.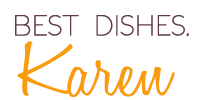 P.S. Make sure to join in all the foodie fun on Instagram!