An easy summer slow cooker supper of chicken with creamy hummus and crunchy cucumber wrapped up in a soft pita. You'll be amazed at how yummy a few ingredients in your crock can be!
I was totally inspired by the
hummus orzo
I made a few weeks back. It was easy, creamy and flavorful. I bought a huge container of the Sabra hummus at Costco again and decided I needed to try another recipe using the delicious stuff.
I started with some frozen boneless, skinless chicken thighs (also bought from Costco for 1.91 a pound in the frozen section). Then I added just a few spices and cooked for about 6 hours on low. The chicken got nice and tender and seasoned nicely. I then shredded the chicken and stirred in some hummus. I warmed some of the pitas (again a Costco find) and cut up some cucumber and served the chicken and cucumber on the pita. It was a perfect summer meal and TOTALLY easy. I didn't even thaw the chicken. Can't get much easier than that! Using the hummus is a way to add creaminess without saturated fat or dairy. If you like chicken salad but don't want all the mayo this could be a good way to make it...wheels are turning here! More hummus recipes to come soon :)
CrockPot Recipe for Hummus Chicken with Soft Pita Bread
Makes 6 servings
Ideal slow cooker* size: 3 quart
Cooking time: 4-6 hours
2 lbs boneless, skinless chicken thighs
(or breasts)
1 tsp seasoned salt
1/4 tsp black pepper
1/2 tsp garlic powder
1/2 tsp onion powder
1 tsp dried oregano
1 cup hummus
(I used the Sabra Sun Dried Tomato Hummus)
1 cucumber, diced
6 pitas
(I used the Papa Pita Greek Pita...they are so soft and yummy)
1. Combine chicken, salt, pepper, garlic powder, onion powder and oregano in the slow cooker. Cover and cook on LOW for 4-6 hours. If the chicken is frozen add 1-2 hours onto the cooking time.
3. Spoon chicken into the middle of the pitas. Top with diced cucumber. Eat and enjoy!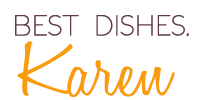 P.S. Love hummus? Try these other recipes too (click on the picture to get the recipe):