Now that I've made a recipe using quinoa I feel like I can call myself a real live food blogger (now if I could get myself to stop reading it as KWIN-O-UH that would be good). This little grain has been increasingly popular lately, I've noticed. I don't live gluten free and I'm a big fan of other grains so I haven't previously tried it. But I was happy with how it turned out in this recipe. It gave the meatballs a little more substance and they almost reminded me of porcupine meatballs (the kind your mom makes with the rice inside). I loved the cheesy spaghetti sauce on top, but use whatever kind you like best. 4 stars.
Makes 4 servngs
Ideal slow cooker size: 6 quart oval
1 lb lean ground turkey
1 tsp garlic powder
1/2 tsp salt
1/4 tsp black pepper
1 Tbsp dried onion
3/4 cup panko bread crumbs
3/4 cup cooked quinoa
1 egg
1 Tbsp tomato paste
(Spaghetti sauce and cheese to top it, if you'd like)
1. In a bowl combine the tukrey, garlic powder, salt, pepper, onion, bread crumbs, quinoa, egg and tomato paste. Mix with your hands until all ingredients are well-combined.
2. Using about 1/4 cup for each meatball, form into balls.
3. In a single layer, place each meatball in the bottom of slow cooker.
4. Cover and cook on LOW for about 3-5 hours (depending on your slow cooker).
5. Use a spoon to scoop out the meatballs and place on serving plate. Top with your choice of sauce.
Like the idea of making meatballs in the slow cooker? Try these other great recipes as well!
Slow cooker turkey meatballs
Slow cooker buffalo ranch turkey meatballs
Slow cooker party meatballs
Slow cooker turkey pesto meatballs
Slow cooker chicken meatballs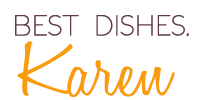 P.S. Make sure to join in all the foodie fun on Twitter, Facebook and Pinterest!