A creamy, cheesy Mexican pasta dish that is perfect for a large family.
Makes 6 servings
Ideal slow cooker size 4-5 quart


1 lb ground turkey, ground beef or ground turkey (browned and drained of grease)
3/4 cup diced green bell pepper
2 cups salsa (mild, medium, or hot)
1 tsp cumin
1 tsp chili powder
1 (14 oz) can black beans, drained and rinsed
1 (14 oz) can petite diced tomatoes
1 (4 oz) can diced green chiles
1 (8 oz) package of cream cheese, cut into cubes
2 cups shredded cheese (cheddar or whatever kind you like)
2 cups dry medium shells


1. Combine meat, green pepper, salsa, cumin, chili powder, black beans, tomatoes, green chiles in slow cooker.
2. Cover and cook on LOW for about 4 hours. Give a little stir and add in the cream cheese. Cover and let the cream cheese melt a bit.
3. While cream cheese is melting, boil the noodles and cook until al dente. Drain off water and add to the slow cooker. Fold the shells in and top with grated cheese.
4. Turn to high and cook for about 10 minutes until cheese is melted. Serve and enjoy!
Review:
This is an easy Mexican-style dish that can be catered to your families likes. For example, I use mild salsa, ground turkey and whole wheat shells. You can also switch up the beans to pinto, if that's what you have on hand. Leave out the green pepper if you have kids that are picky. This can also be made into a casserole and baked in the oven. Add cooked noodles to ingredients and pile into a 9×13 dish. Top with grated cheese and cover with foil. Cook at 350 degrees F for about 30-40 minutes. 3 1/2 stars.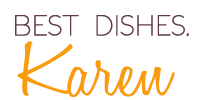 P.S. Make sure to join in all the foodie fun on Twitter, Facebook and Pinterest!