Have you heard of Peapod before? They are a grocery delivery service that makes grocery shopping as easy as a few clicks! I know I could definitely use this in my life. So many times I wish I could just open my door and find fresh groceries without having to go to the dreaded store. This is especially true when my kids are out of school and they act like going to the store is the end of the world.



Right now Peapod is offering giveaways for gift cards! FIVE $50 Peapod gift cards will be given out each week and a $500 Peapod gift card grand prize!






If you'd like FREE groceries to make all your favorite slow cooker recipes visit Peapod's Facebook page for all the information on how to enter and win! And while you're there find plenty of yummy fall slow cooker recipe ideas!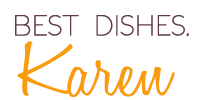 P.S. Make sure to join in all the foodie fun on Peapod's pinterest page!