Slow Cooker Lasagna Soup
Do you love lasagna? Do you hate making it because it has all those layers and it takes forever? I've got you covered. This recipe has all the yummy flavors of lasagna but it's really easy and fast to make. I had a group of 8 and 9 year old girls at my house yesterday and they helped me make this soup. They all loved it so much! They were literally licking their bowls clean.  I have to say that the dollop of ricotta on top of the soup just ties everything together and is so creamy and delicious. So don't skip it!
You'll start with some Italian sausage. I always can easily find the Jimmy Dean brand at most grocery stores, but feel free to use whatever brand you like best.  If you like spicy go for spicy Italian sausage. If you are serving children you may want to opt for a mild sausage.
Next, dice up one yellow onion (or a white onion). Don't worry the slow cooker lasagna soup won't taste like onion. This is just to give it flavor!
I like to use these peeled garlic cloves that I found at Costco. I just put them in my freezer. I love using my garlic press to mince the garlic. So easy and no peeling of the garlic cloves!
Brown the sausage and saute the onions and garlic at the same time. Heat the pan over medium high heat and add in the sausage and onions. You don't need any oil since the meat already has enough fat in it.
Once there is no more pink in the meat and the onions become translucent you know that it's done. I actually like to get my meat crusty in places. It adds so much flavor.
Strain off any grease using a colander. I don't like to have that film of grease on top of my soup so I actually rinse off the meat with really hot water and then run the disposal for a while with hot water (so the grease doesn't ruin your drain).
 Dice up a green pepper and add it into the slow cooker. I like to dice my onions and green peppers the same size.
Add in all your seasonings. These will give the soup great Italian flavor.
You'll also add some tomatoes and broth to the slow cooker. Don't add the noodles just yet or they'll get all bloated and mushy. Cover the slow cooker and cook for about 4-6 hours on low.
After the soup is cooked you'll add in cooked pasta. I like to use campanelle noodles because they remind me of little lasagna noodles. I also cook my pasta over the stove instead of adding it straight to the slow cooker. Sometimes when I add uncooked pasta straight to the slow cooker it doesn't cook right and it sucks up all the liquid. So go the long route on this and cook it until al dente on the stovetop.
I love topping this soup with a dollop of ricotta and Parmesan cheese. If you want all the flavors of lasagna then you can add in some mozzarella too.
Other Slow Cooker Pasta Recipes:
Check out these other slow cooker pasta favorites!
What Slow Cooker Did You Use?
Send Me Free Slow Cooker Recipes
Thanks for stopping by! Do you love crockpot recipes? Wish you had more good ones that your family would actually eat? Get all my new recipes delivered to your email inbox by signing up here. I usually send out 1-2 new recipes per week. And you can unsubscribe at any time. This is a free service! Try it out. You'll eat better and be more inspired to make family dinner happen at your house.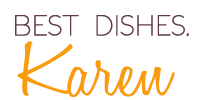 P.S.  Love soup? Try these other popular crockpot soups! (click on the picture to get the recipe)

This post contains affiliate links for Amazon. Each time you purchase something from Amazon that I've linked to I get a few pennies. Thanks so much for supporting my blog!