Do you love crockpot recipes? Wish you had more good ones that your family would actually eat? Get all my new recipes delivered to your email inbox by signing up here. I usually send out 1-2 new recipes per week. And you can unsubscribe at anytime. This is
a free service
! Try it out. You'll eat better and be more 
inspired
 to make family dinner happen at your house. 
This Tomato Basil Parmesan Soup is the most creamy, comforting and delicious soup ever! Whenever I make it I get tons of compliments.  It is a favorite with my husband and family and is requested often.  I've included both a slow cooker version and a stove top version with step by step photos of the process. Even if you're a beginner cook you can make this recipe! And everyone will think you are an advanced chef when you serve it. It is amazing. 
I've decided to update this well-loved recipe from 2009 with step-by-step photos and better directions. This recipe has been the most popular recipe on my blog for a very long time (it has been pinned half a million times and has over 1.3 million views!). And I'm so glad that it has taken off because it is such a yummy recipe. I got the original version of this recipe from my talented Uncle Gary (he's a seriously good cook). I've changed a few things about it to suit my tastes and also made a slow cooker version of the recipe (because that's how I roll).  The picture of the soup above was taken by a gal from the BYU alumni magazine. She came to my house to take pictures of me for a magazine article they did on me and my 365 Days of Slow Cooking project. So thanks to her as well! I've added my own pictures below and tried to make it easy for even beginner cooks to make this recipe.
Before we get to the recipe, may I interest you in some other great crockpot soup recipes as well? Here is a picture catalog of all the slow cooker soups I have done in the past.  Three of my very favorites are the:
The first thing that you'll want to do is finely dice some carrots. I like to dice my carrots fairly small. But, Karen, why would you put carrots in a tomato soup anyway? Good question, young apprentice, good question. We are making a mirepoix. Don't get scared by that word. It's just French for diced carrots, celery and onions. The reason that we use these veggies is because when they are sautéed or roasted they can become the flavor base for soups, stews, sauces and stocks (not the wall-street kind). Sometimes for this soup I actually grate the carrot. It's up to you!
Next we will do the same thing with celery and onions. You'll want about one cup each of carrots, celery and onions. When measured in grams it's about 115 grams of each vegetable. I think I used about 2 stalks of celery to get to one cup. Don't worry if you have a little more or a little less than one cup. It will all work out. That's the great thing about cooking, it doesn't have to be as accurate as baking. 
Finally cut up your onion. Don't cry about it! It's not that hard. I just discovered this one minute video that helped me understand the best way to cut an onion. And also, did you know that having a sharp knife can really help with NOT crying? Yes, it's true. So sharpen your knives.
Next you are going to sauté the carrots, onions and celery in the bottom of your soup pot. First warm up a little oil over medium high heat. To see if the oil is hot enough throw a bit of carrot or onion in there. If the oil reacts by sizzling then the oil is hot enough. You'll stir frequently for about 5 minutes. When the vegetables soften a bit and the onion becomes more translucent (see through) you'll move on to the next step.
You'll add in the spices and some freshly minced garlic. Minced just means it is very finely diced. I like to use my garlic press to mince garlic. I don't even have to peel the garlic. It's awesome. Or you can always just dice it up super finely with a chef's knife. But why didn't you add the garlic in with the onions and carrots? Good observation, young master. Well, I feel like garlic cooks fairly fast and it's easy to burn. So I choose to add it towards the end of the sautéeing. Give it a couple of minutes and then move on to the next step.
At this point you're going to add in chicken broth and tomatoes and a bay leaf. I use dried bay leaves (you can find them with the spices in your grocery store) but you can use a fresh bay leaf if you have one. Bay leaves just give it that extra flavor boost. You don't eat it though, you'll take it out and throw it away after the soup is finished cooking. I usually don't have chicken broth on hand so I use chicken bouillon instead. (If you want to know the difference between the two you can read this article I wrote about it).  Also, I like to buy the petite diced tomatoes as opposed to the regular diced tomatoes. I just prefer smaller bites of tomatoes and I think you'll agree with me once you try them.
Now you're going to let the soup simmer. If you're cooking it on the stove top you'll let it simmer for 15-20 minutes. Simmer just means you're cooking it right below the boiling point. It doesn't get to the bubbly stage–but almost. If you're cooking it in the slow cooker you'll let it cook on low for up to 7 hours or you can cook it on high for less time.
While the soup is simmering on the stove (or towards the end of several hours in a crockpot), you'll want to start making a roux. We're learning so much French today! A roux is pronounced ROO and it's just a way to thicken soups and sauces and such. Typically to make a roux you will mix some type of fat with flour. For this soup, we will use butter as the fat. YUM. Butter makes everything better! Start by melting a stick of butter over very low heat in a fairly large skillet. Don't rush the process. Just do it over low heat.
Once the butter is all melted you will every so slowly whisk in your flour. I just add about a tablespoon at a time.
Once you add in all the flour it will look nice and creamy. Just keep stirring. This is a good time to grab your 9 year old kid and tell them to whisk for the next 5 minutes. And if they give you any guff send them to me.
Once the 5 minutes is up you'll dip a measuring cup into your soup pot (or slow cooker) and pour three cups of the soup into the roux. Stir it with a whisk immediately.
It will start to thicken really nicely, like so. Once it's thickened you will add the contents of this pan back into the soup pot or slow cooker.
You'll stir it all together now. It's starting to look at smell goooooood!
You'll now add a pile of parmesan cheese. I always get a really good deal on Parmesan cheese at Costco. It's a pretty big bag so I usually put it in the freezer. But it definitely comes in handy for recipes like this.
Finally, you'll add in salt and pepper and some half and half. You can find half and half next to the cream and milk at the grocery store. Half and half is just a mixture of whole milk and light cream. It's good to use when you need something heavier than regular milk but not as rich as heavy cream. I actually think that you could just use whole milk for this recipe and it would still be awesome. I never have whole milk at my house though. If you wanted to try it with just plain old 1% milk I bet you could and I bet it would be fine. I wrote a skinny version of the tomato basil parmesan soup here if you're interested in being ultra healthy.
It's finally time to eat! Hooray! We like to serve this soup with rolls.  I hope you like it as much as we do!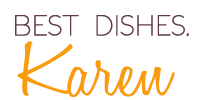 P.S. Subscribe to me on YouTube where I post recipes that are so easy a kid could make them, plus other kitchen tips.