It's October 1st! Or as I call it in my house Crocktober 1st. The weather is cooling off and a bowl of soup sounds good again. Hot meals in the slow cooker (all ready when you get home from work) are replacing the summer foods on the grill and salads. To get you thinking about some meals to make this month, I've put together a list of 31 crockpot recipes that will be perfect for October. Let me know which one's you are planning on making!
Slow Cooker Bacon Macaroni and Cheese

One Pot Chicken Tetrazzini

Slow Cooker Cheesy Ranch Orzo

Slow Cooker Coconut Rice and Beans

Slow Cooker Mexican Quinoa and Black Beans

Chicken Dinners


Slow Cooker Bacon Kalua Chicken

Slow Cooker Chicken Fajita Rice Bowls

Crockpot Hummus Chicken

Crockpot Coconut Chicken Haystacks

Crockpot Hawaiian Chicken

Crockpot Caramel Chicken

Beef Dinners


Crockpot Korean Beef Lettuce Wraps

Sloppy Joe Beef Quesadillas with Cream Cheese

Crockpot Beef Gyros

Asian Inspired Shredded Beef and Rice

Slow Cooker Beef Stroganoff

Soups
Slow Cooker Parmesan, Kale and Sausage Soup

Slow Cooker White Bean and Chicken Chili

Slow Cooker Creamy Chicken Tortilla Soup

Slow Cooker Mexican Meatball Soup

Slow Cooker Thai Coconut Soup with Lemongrass



Casseroles


Crockpot Creamy Chicken Quinoa Broccoli Casserole

BBQ Chicken Spaghetti Bake

Tomatillo Chicken Tortilla Casserole

Breakfast Casserole with Eggs, Sausage, Potatoes and Cheese

Chicken Philly Sandwich Casserole

Slow Cooker Pasta Dinners
Crockpot Mexican Lasagna

Crockpot Hummus Orzo

Lasagna Casserole

Cheesy Unstuffed Mexican Shells

Slow Cooker Tortellini Lasagna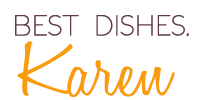 P.S. Have you seen my e-book yet?
Learn how to make 20 freezer meals all in one afternoon! It's only $1.99!