Thursday, January 5, 2012
Basically you choose a cute design below...
Then you pick some pictures that you want on your Crock-Pot.
I chose some pictures of my family.
Then you order your Crock-Pot and it magically appears on your doorstep a couple of weeks later.
It's fun to be able to personalize something that is literally on my counter ALL the time. My kids love looking at the pictures of them and ask that I rotate the Crock-Pot depending on where they are sitting so they can see the picture of themselves.
If you'd like to order your Create-A-Crock
click here
. They are affordable and adorable!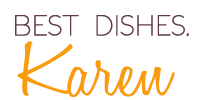 Monday, November 7, 2011
Crock Pot® Is unveiling a new slow cooker design! I am actually really really excited to see what it is. I have my ideas of what it might be and I'm hoping I'm right (because the ideas in my head are AWESOME).
They'll be unveiling the design TOMORROW night (Tuesday November 8th). Join in the fun at 8 pm EST
crockpotlive.com

.
At the same time they'll be giving away a trip to Nashville!
So get your jammies on (since it is dark by 5 pm anyway) and join in the fun tomorrow!